Deeply rooted in old Jewish musical styles such as nigunim, prayer, and cantorial music, the Hadar Ensemble branches out to encompass an eclectic range of sounds and musical influences. Lush harmonies merge with contemporary American soundscapes in songs that are soulful and intimate.
Under the leadership of musical director, composer, and multi-instrumentalist Joey Weisenberg, the Hadar Ensemble brings together master musicians to collaborate, create, and listen. The sounds and influences of jazz, bluegrass, flamenco, American blues, and Balkan brass are brought to life by Jake Shulman-Ment on violin, Yoshie Fruchter on bass, Myk Freedman on lap steel, and Ilusha Tsinadze on banjo. The open rhythms of Sam Weisenberg's drumming and the rich and fluid harmonies of Anat Hochberg, Eléonore Weill, Deborah Sacks Mintz, and Rabbi Yosef Goldman come together in songs that are spiritual and spontaneous, marked as much by thoughtful listening as by beautifully crafted sound.
The Hadar Ensemble blurs boundaries between performance and ritual, and between musicians and audience. Spurning stages, the ensemble prefers to play from the middle of the room, and is often the spark that sets off the amazing singing of the assembled audience and participants. Their music transcends Jewish denominational boundaries, and engages both Jews and non-Jews in the extraordinary power of song to connect, inspire, and transform people.
Myk Freedman is a Toronto native and two-time Canada Council for the Arts grant recipient. An active participant in the Brooklyn creative music scene, he can regularly be heard in various projects and ad hoc ensembles led by local luminaries.
Yoshie Fruchter is a guitar, bass, and oud player who has made his mark with a style of playing and composing all his own. He has released two albums on John Zorn's Tzadik records with his band Pitom and played on three others. His latest project, Sandcatchers, explores the sounds of the Middle East combined with the American South.
Rabbi and vocalist Yosef Goldman has taught and facilitated sacred prayer space in communities throughout the Jewish denominational spectrum. He is a founding member of the Epichorus, a Middle Eastern Jewish music ensemble, and of the Shir Singing Circle, a Jewish music collective in Philadelphia.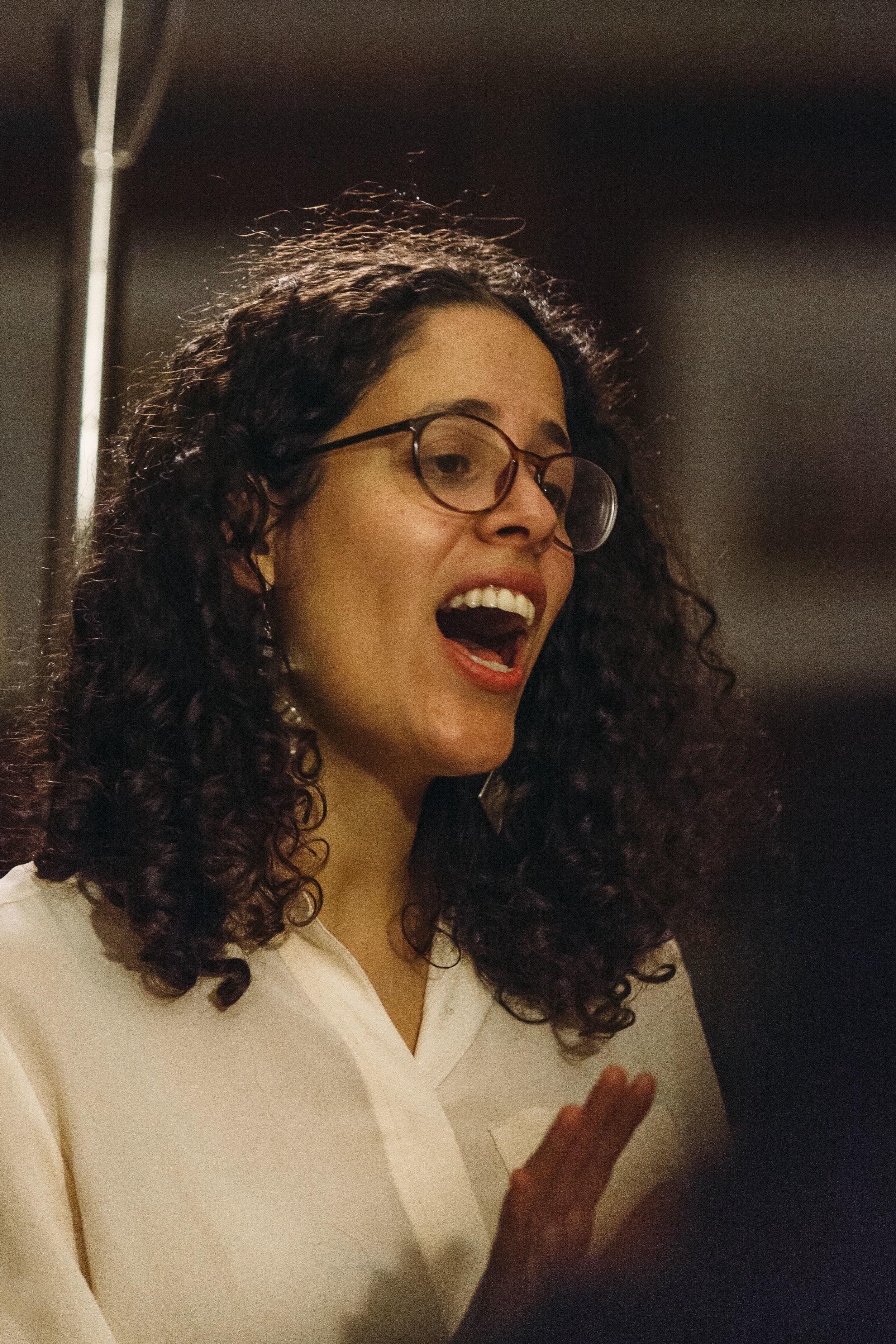 Anat Hochberg is a Boston-based singer, pianist, conductor, and educator with roots in Israel, Yemen, Hungary, and Poland. Anat co-produced Elul: songs for turning, a collaborative album featuring original songs by emerging Jewish artists, and will soon release her first album, How can I keep (from) singing?
Deborah Sacks Mintz is a vocalist, composer, and prayer leader, serving communities nationwide as a teacher of Torah and empowered Jewish music. In addition to her work with the Hadar Ensemble, she has performed and recorded with leading Jewish artists including Basya Schechter, Shir Yaakov Feit, Josh Warshawsky, and Noah Aronson.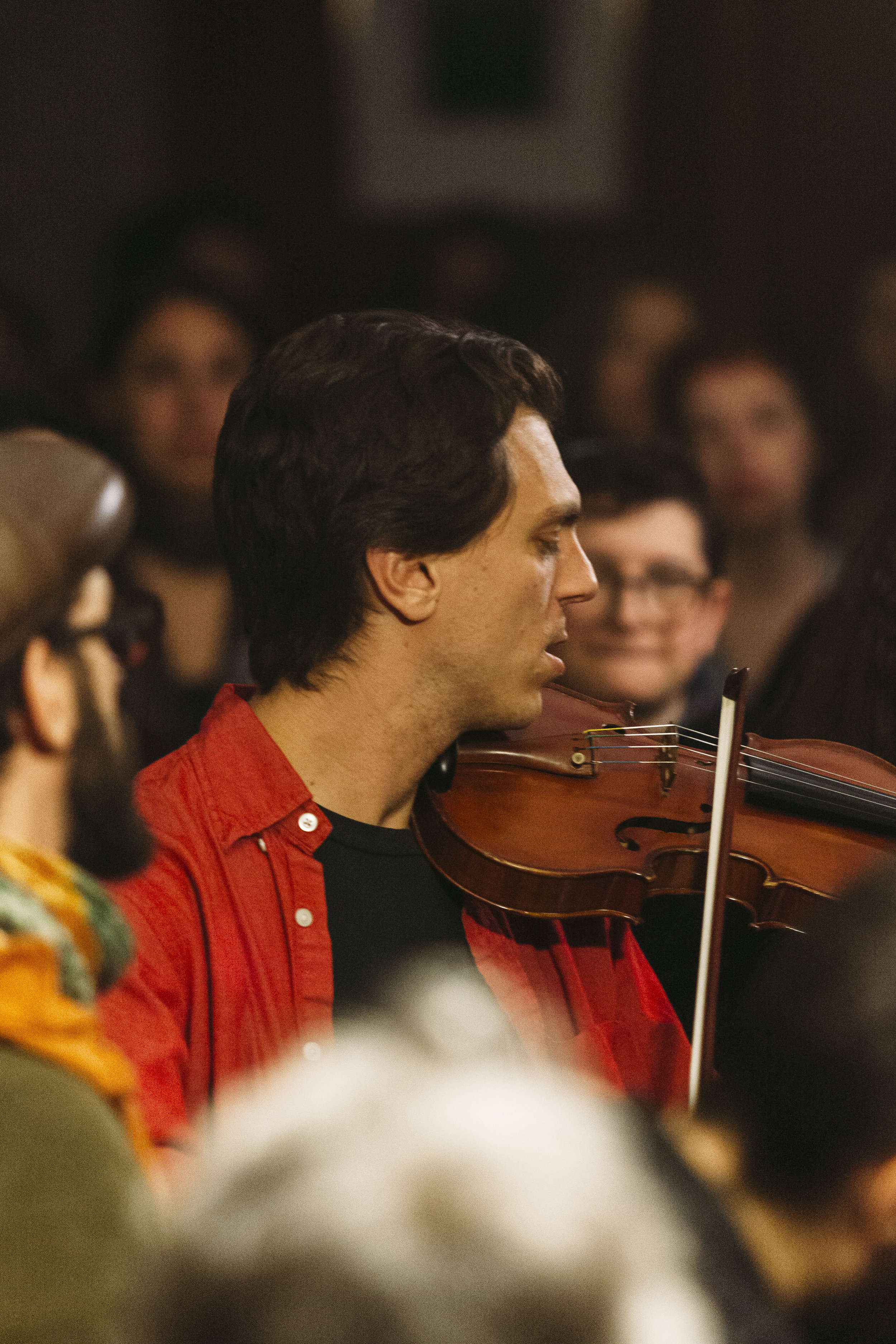 Born in New York City, violinist Jake Shulman-Ment is among the leaders of a new generation of Klezmer and Eastern European folk music performers. Jake's debut solo album, A Redele (A Wheel) (Oriente Musik, 2012) was nominated for the German Record Critics' Award. His new group, Midwood, released its first album, Out of the Narrows, (Chant Records) in May 2018.
Ilusha Tsinadze was born in Soviet-era Georgia and emigrated with his family to the United States at the age of 8. His musical upbringing consisted of punk rock, jazz, and American folk tunes. For the past ten years, Ilusha has led a group in NYC, singing traditional Georgian songs in new arrangements with banjo and electric guitar.
Raised in a musical family in southern France, Eléonore Weill spent her youth surrounded by classical and traditional music. She holds diplomas in recorder, piano, music theory and chamber music from the Regional Conservatory of Toulouse and the National Conservatory of Paris, and completed a master's degree in ethnomusicology from the Sorbonne. Eléonore lives, performs, and teaches in Brooklyn.
The leader of the Hadar Ensemble, Joey Weisenberg is a multi-instrumentalist musician, singer, and composer.
Percussionist Sam Weisenberg has written, produced, sung, struck, slid, and plucked throughout North America and Europe. He is managing partner of the Weisenberg Bros. Poyk Company and a founding member of the Luftwaffle Jewish Music Collective.
Booking
The Hadar Ensemble performs at public and private events around the world. To learn more about booking the Hadar Ensemble for your event or community, please click below.